The Grove system is a beginner friendly rapid prototype system.
It is soldering free,plug and play eco-system of 300's of electronics modules.

An Awesome way to learn, make and invent with Electronics
For Rapid prototype in Industries

Compatible with cross platforms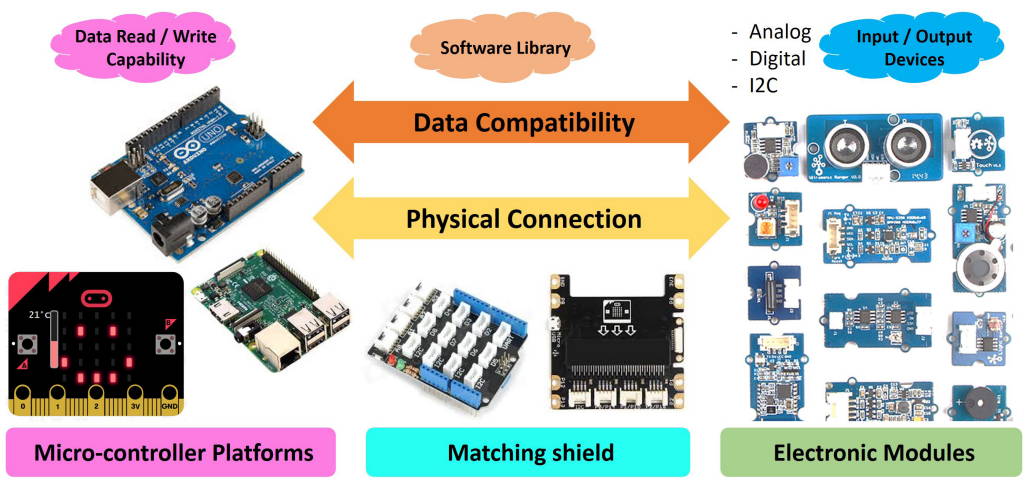 Grove is compatible with most development platforms including Arduino, Raspberry Pi, Beaglebone and more!
Shields for Microbit, Arduino & Raspberry Pi