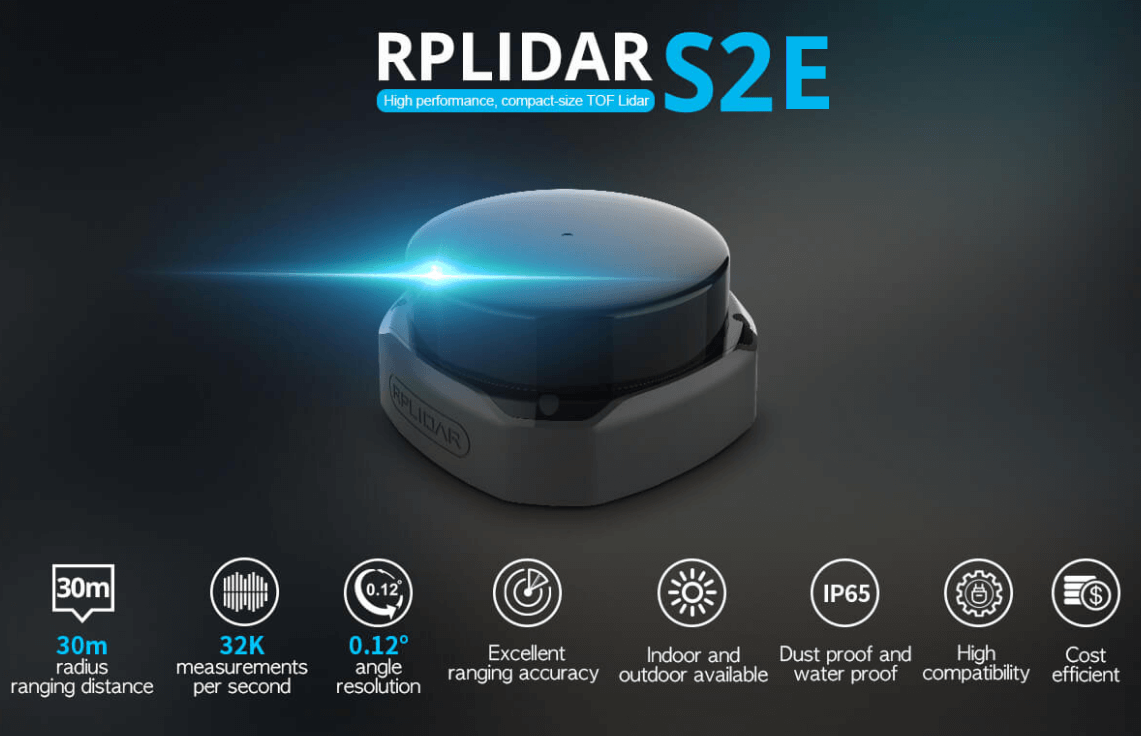 DTOF Ranging Method
Thanks to the DTOF (Direct Time-of-Flight) technology developed by SLAMTEC, RPLIDAR S2E guarantees consistent ranging resolution. Even in longer distance, the resolution always keeps the same. Also, DTOF allows RPLIDAR S2E to detect almost ANY thing with different material types, no matter a darker object, a high reflective mirror, or even transparent glass.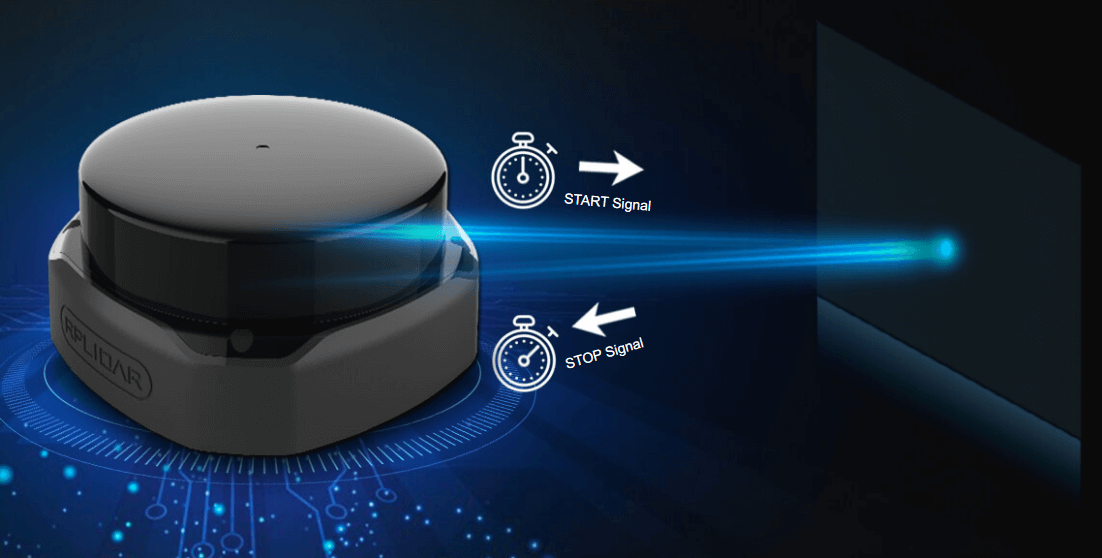 30 Meters Range Radius
The ranging distance radius of RPLIDAR S2E is up to 30 meters, which meets the high demand requirements of robotic navigation applications in commercial scenarios, such as hotels, restaurants, shopping malls, office buildings, etc.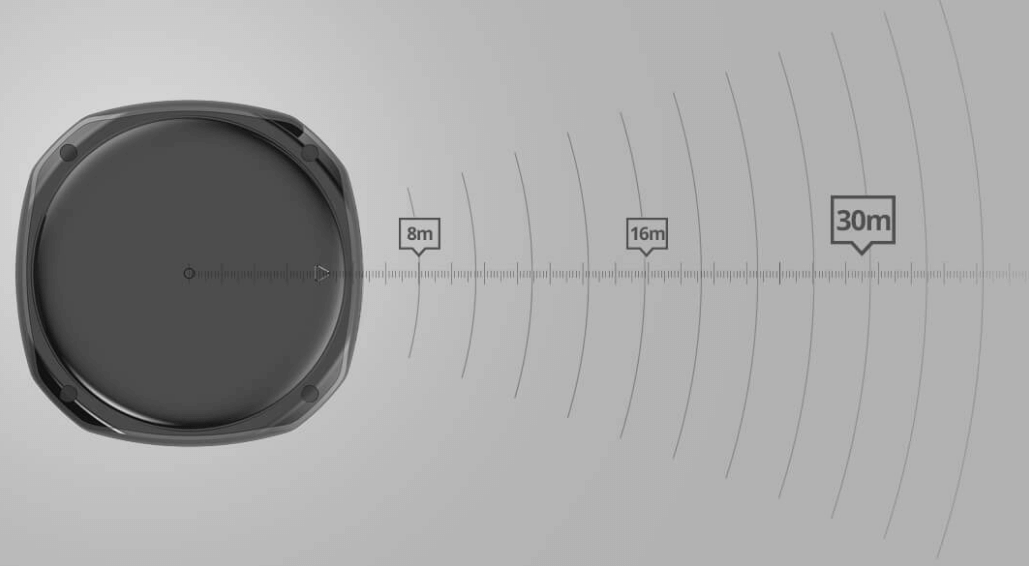 32000 Times per Second sample rate
RPLIDAR S2E improves the internal optical design and measurements system to achieve the sample rate up to 32000 times, that makes more environmental details to be retrieved during the mapping and navigation process.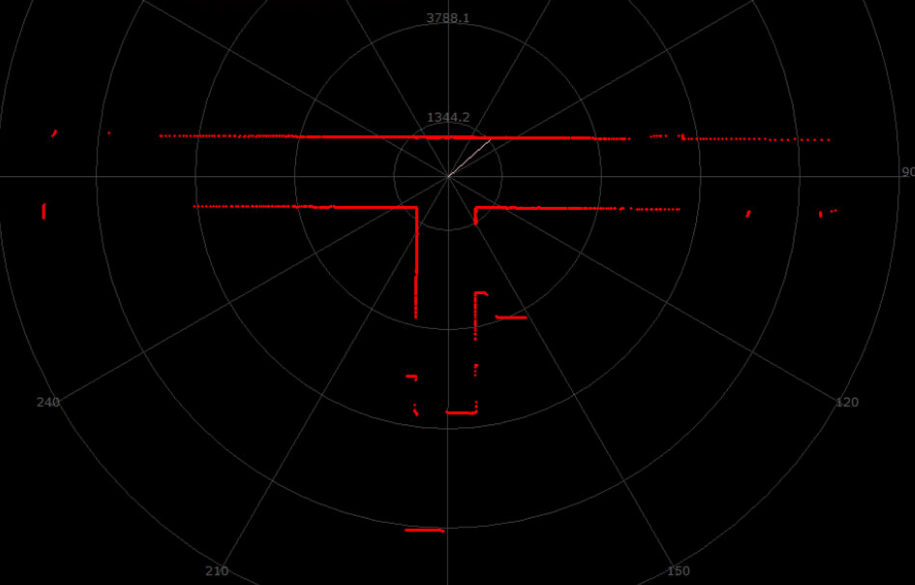 Resistance to Strong Sunlight, Workable in both Indoor and Outdoor
RPLIDAR S2E has a stable ranging and high-resolution mapping performance in indoor and outdoor environments, even in 80Klux strong sunlight interference.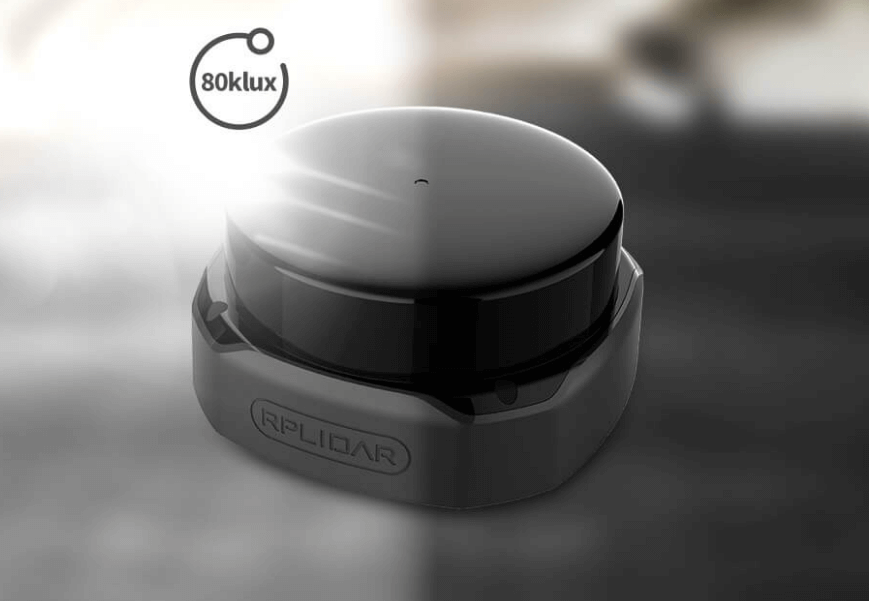 Excellent ranging accuracy
For objects with different reflectivities, such as lenses and mirrors with high reverse surfaces, consistent and accurate distance measurements can be obtained.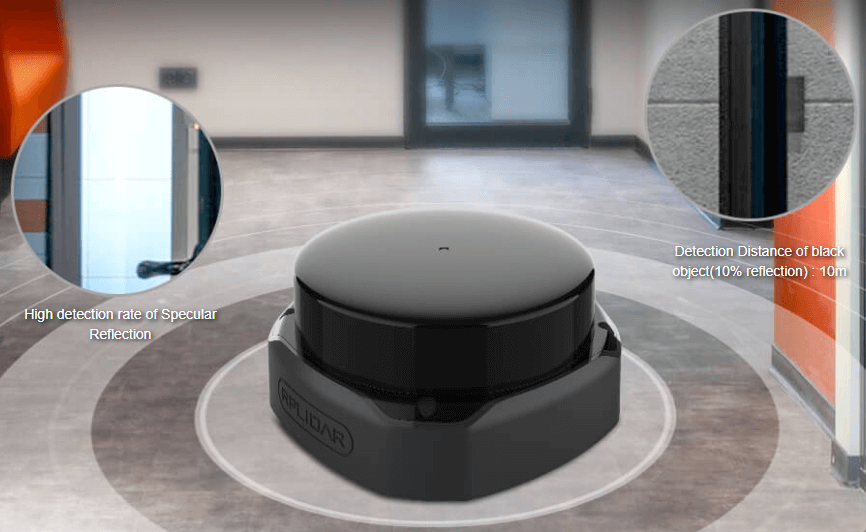 Small & Compact size, fits the overall appearance requirements of robots
The height of the scanning optical area of RPLIDAR S2E is only 18mm, which makes it easy to be embedded.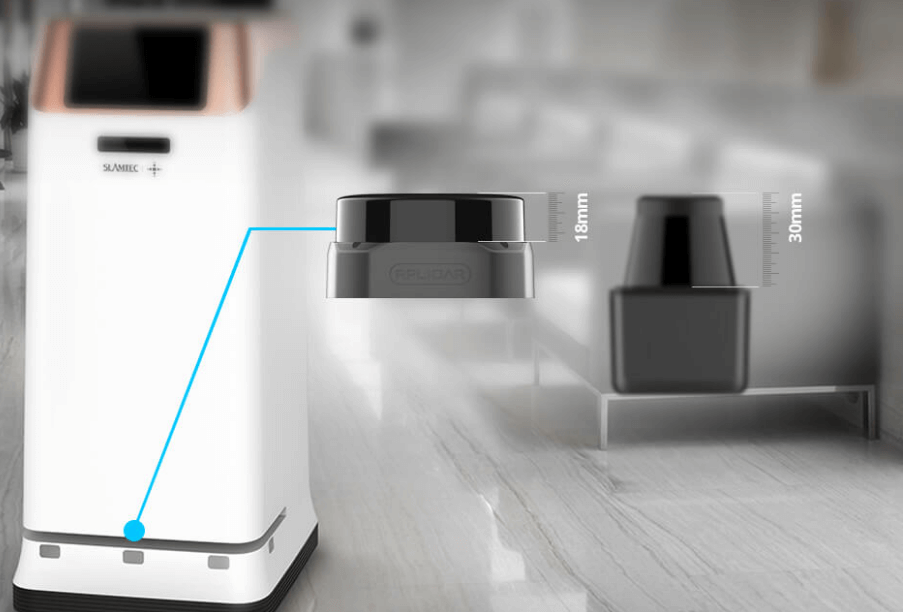 High compatibility
RPLIDAR S2E shares the same interface port with A series RPLIDARs. Existing products can upgrade to RPLIDAR S2E seamlessly without the need of changing hardware or software design.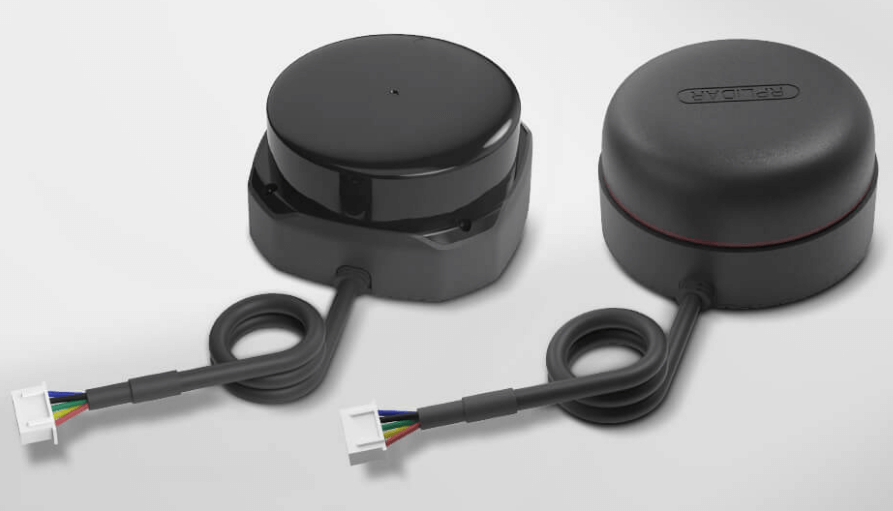 Support serial ports and network ports communication modes.
The S2E provides serial ports and network ports communication modes. It is convenient for users to use in various environments.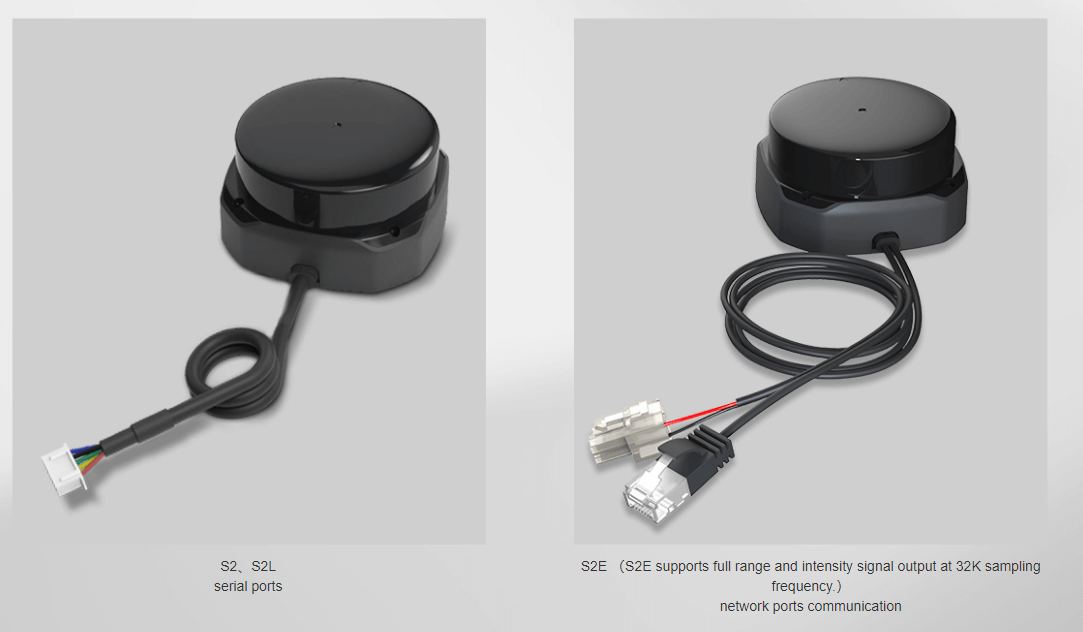 IP65 proof level
IP65 proof level, combined with a cover to protect its interior mechanism from external interference, which provides a stable working environment and meets the industrial application.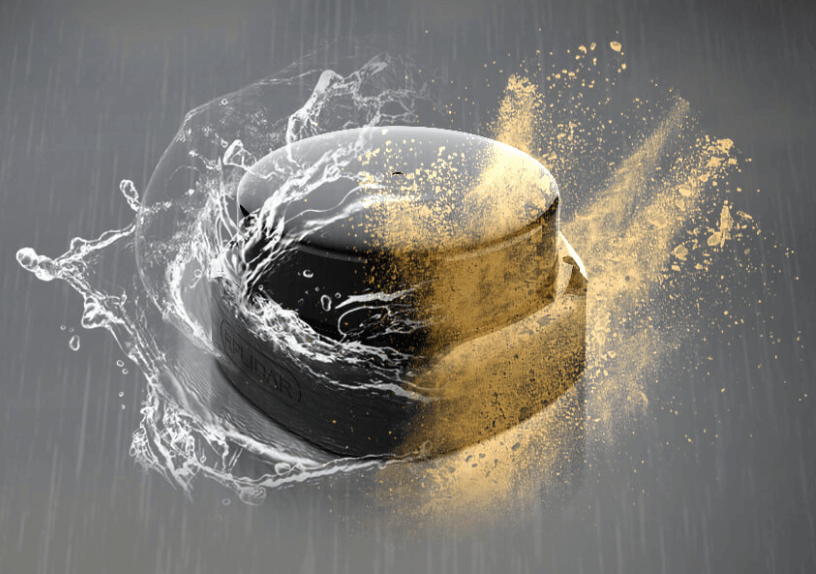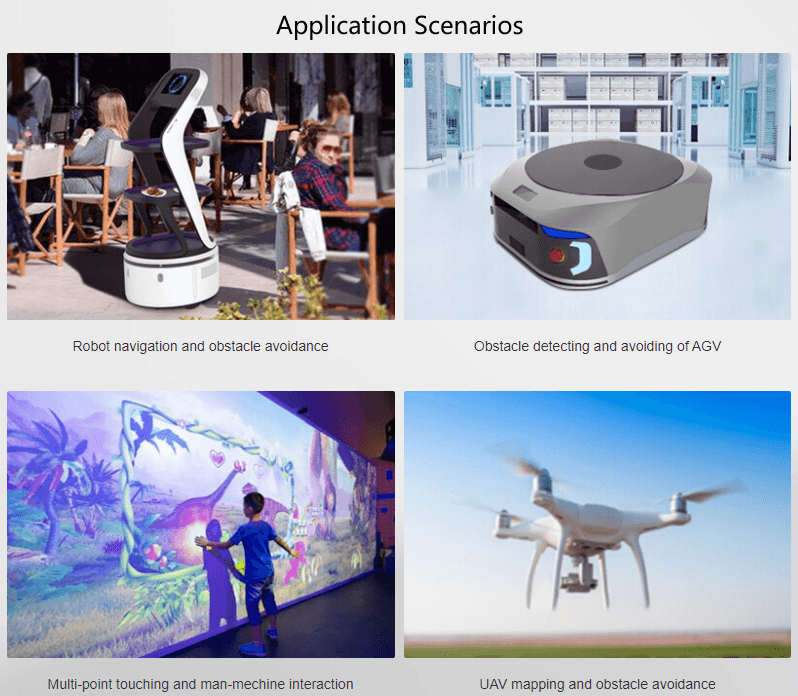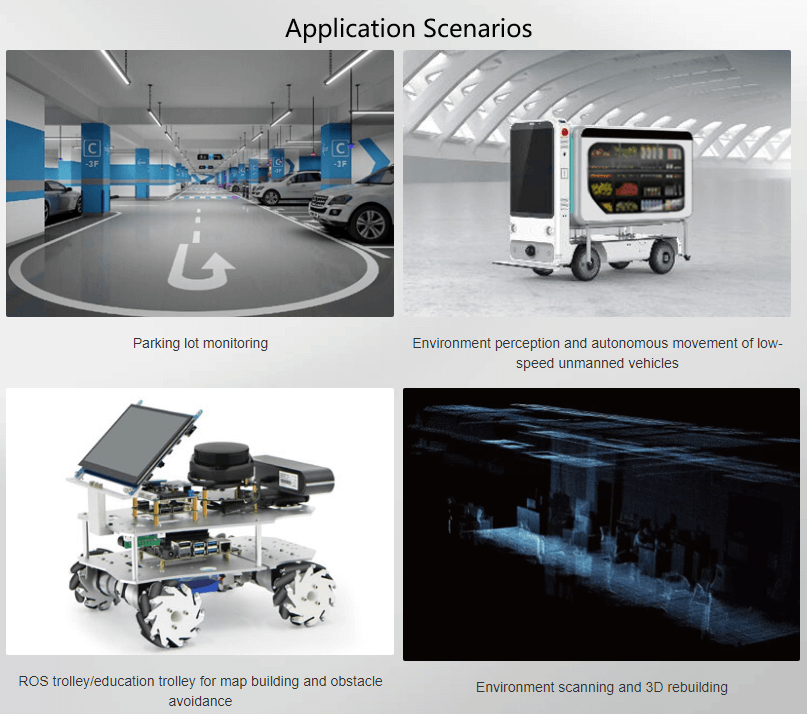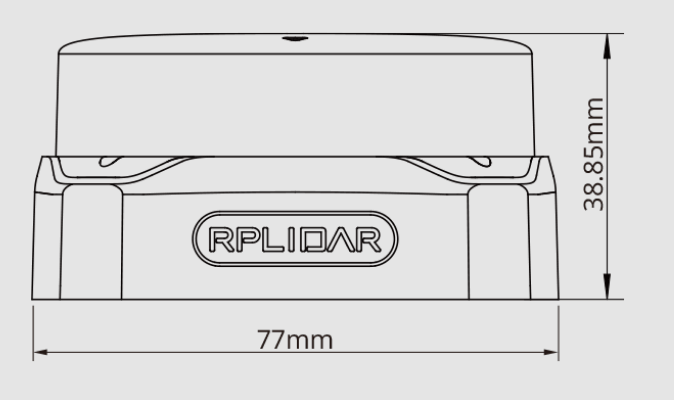 Dimension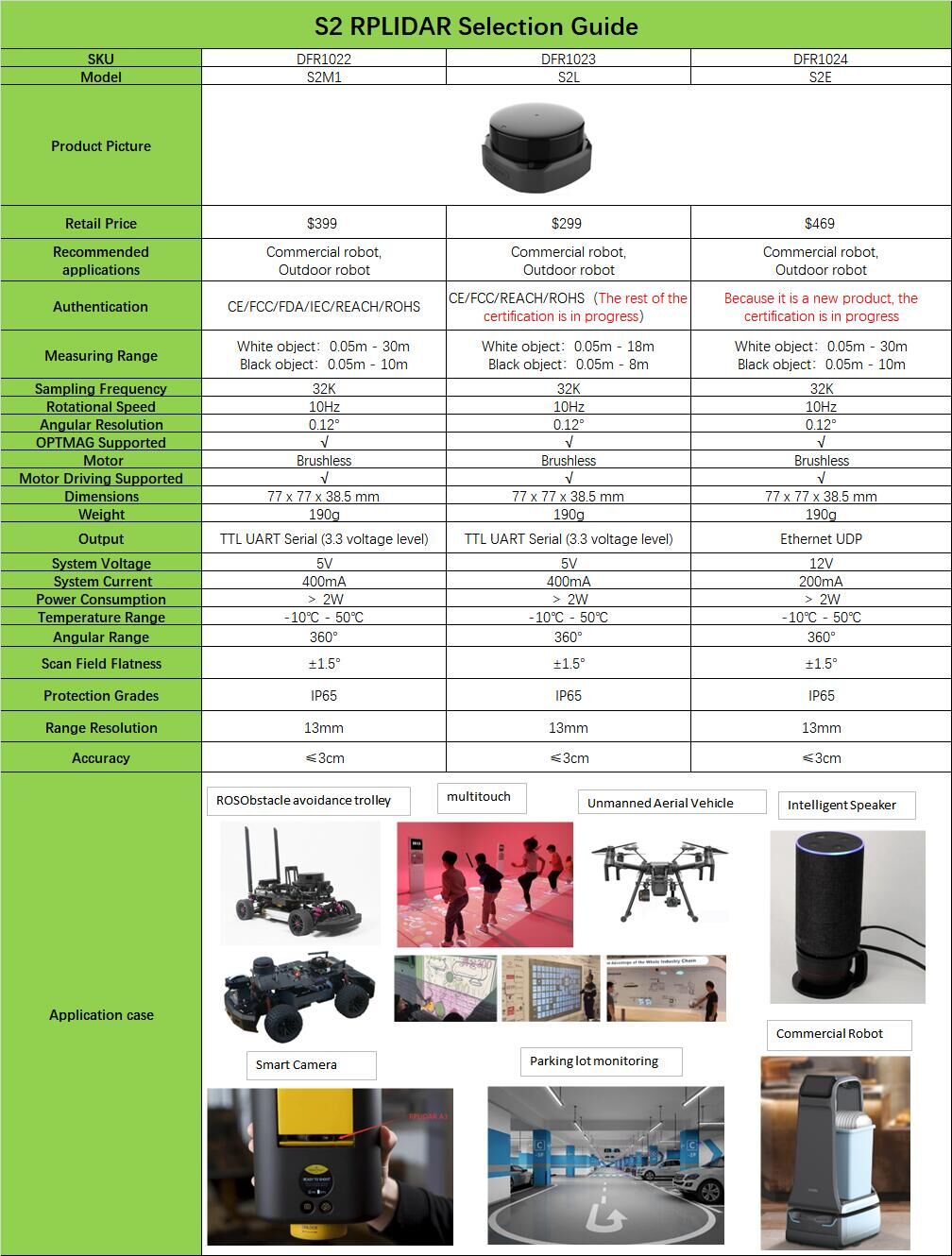 Selection Guide
Features:
32000 times/second sampling speed
30m measuring radius
80000lux strong light anti-interference
IP65 proof level
IEC-60825 Class 1 laser safety standard
Applications:
Robot navigation and obstacle avoidance
Obstacle detecting and avoiding AGV
Parking lot monitoring
Environment perception and autonomous movement of low-speed unmanned vehicles
Multi-point touching and man-machine interaction
Specification:
Power Supply: 9~28V(standard 12V, POE power supply)
Operating Current: 200mA(12V power supply, working)
Measuring Radius: 0.05-30m for white objects; 0.05-10m for black objects
Sampling Frequency: 32KHz
Scanning Frequency: 10Hz
Angular Resolution: 0.12°
Ranging Accuracy: ±30mm
Ranging Resolution: 13mm
Protection Class: IP65
Anti-ambient Light: 80000Lux
Scanning Range: 360°
Interface: ETHERNET UDP RJ45
Communication Rate: 1Mbps
Size: 77*77*38.5mm/3.03*3.03*1.52"
Weight: 190g
Operating Temperature Range: -10°C-50°C
Documents:
Product Includes:
RPLIDAR S2E x1
Adapter Cable x1
Instruction Card x1
Shipping rates Australia wide and New Zealand
Please add the items in cart and proceed to checkout to calculate shipping cost. We have range of shipping options once goods are ready to dispatch. 
1. Regular shipping: Goods will be shipped using Australia post regular shipping service. 
2. Express shipping: Goods will be shipped using Australia post EXPRESS shipping service. 
3. Express split shipping: Local stock from Melbourne will be shipped ASAP (1 business day) using EXPRESS shipment while remaining items from overseas stock when arrived in Melbourne shipped using second EXPRESS shipment. 
4. Pick up from Thomastown, Melbourne is available on appointment between 9 am to 3 pm during business days. 
FAQ:
How do I estimate shipping for my order?

Add products in the shopping cart and head to the 

checkout page

to estimate the shipping.
Dispatch time
Unless expressly agreed otherwise with you, we will not commence delivery of an order until we have received cleared payment of the purchase price in full.
All orders placed before 11 am AEST (Monday to Friday) will ordinarily be processed on the same day.
We will endeavour to ship the Products by the applicable time indicated on the website, but all times are indicative only.  All shipping times are dispatch times only, and actual delivery dates will depend on the shipping method chosen, delivery address and delivery service provider. 
Note- Please make a note during purchase if you require any item urgently. However we cannot guarantee that we will be able to comply with any request. 
*Go to Australia post delivery time calculation to get various Australia post service in your area please use our shipping postcode Thomastown, 3074 as the "from" address - https://auspost.com.au/parcels-mail/delivery-times.html?ilink=tools-open-deliv-times.
Shipping Destinations
We ship all products throughout mainland Australia, Tasmania and New Zealand - Including Darwin, Melbourne, Sydney, Tasmania, Adelaide, Brisbane, Perth, all metro and regional areas but do not deliver to areas in Australia where the Australia Post delivery network is not available. 
Check Express shipping delivery coverage area at - http://auspost.com.au/parcels-mail/delivery-areas.html
Receipt of deliveries
Deliveries to post office boxes are not permitted where delivery is by courier. If delivery is by courier and nobody is available at the delivery address to accept delivery when delivery is attempted then the courier may either:
leave the relevant parcel at the unattended address (the courier will do so if specified in your delivery requirements); or

re-attempt delivery at a later time or date, in which case we may charge you an additional re-delivery fee.

 
Note that if a delivery is left unattended at the shipping address and is subsequently stolen then the theft is your responsibility, not ours.
Payment & Security
Your payment information is processed securely. We do not store credit card details nor have access to your credit card information.