Mixtile GENA is a wearable electronic development Kit based on MT6260 and nRF51822 dual-processor architecture.
GENA is:
A fully-functional development kit for wearable/IoT devices
Get notifications from your iPhone/iPad
Remotely control your iPhone/iPad with music playing and photo shooting
Embedded with dual-Processors, BLE module, G-sensor and energy-saving LCD display
Battery life up to 5 days; easy to charge with any standard micro-USB cables
JavaScript API enables developers to create apps with JavaScript easily
Mixtile GENA helps you to create your own wearable or IoT devices. Based on its dual-processor architecture, it connects with iPhone/iPad directly and receives messages without the need of an app. This stunning technology allows you to remotely control your Smartphone with music playing or photo shooting. With GENA you can develop your own smart watch, portable activity tracker, desk notification receiver, smart home controller or other devices by adding accessories to it or embedding it in other gadgets, and make your own app on it with JavaScript easily.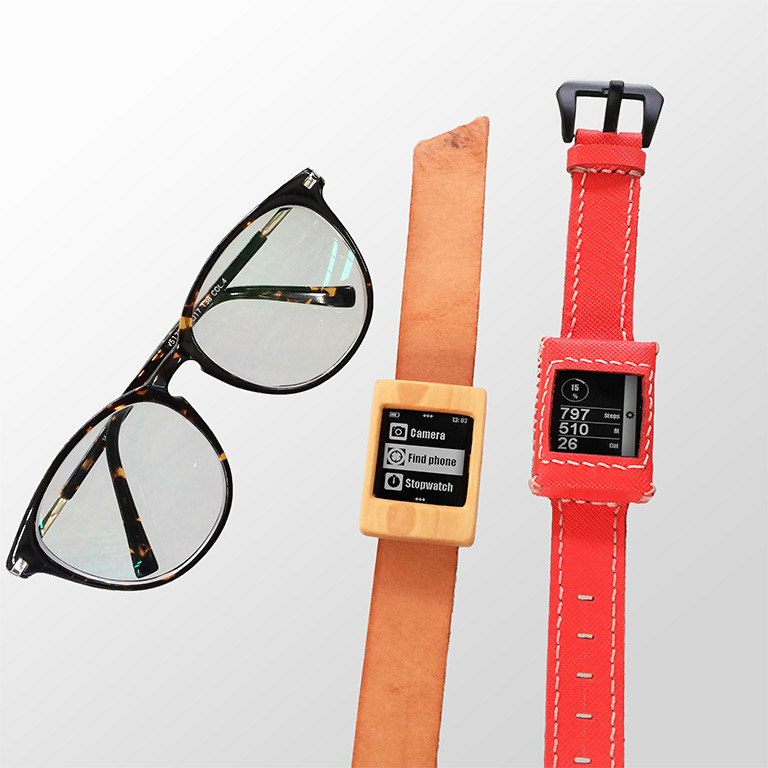 Build Your Own Wearable/IoT Devices
Embedded with MT6260 and nRF51822 processors, BLE module G-sensor and LCD, GENA works as the heart of a smart watch. With its tiny dimension, it can be easily modified with larger gadgets and different form factors based on your innovation.
Connects with iPhone Directly and A Mini Controller & Notification Receiver
GENA connects with your iPhone/iPad easily and efficiently. No app required. While connected to an iOS device, it automatically syncs every notification, regardless if you put it on your desk or wear it on your wrist. It can also control music and camera apps on your iPhone/iPad.
5-days Battery Life
With a power efficient processors and an energy-saving LCD, GENA has a battery life lasting 4 to 5 days. Its micro-USB port makes charging easy with any standard micro-USB cable.
JavaScript App Supported
GENA provides an open JavaScript API to app developers, so you can create your apps to enable creative functions (i.e. controlling other connected devices).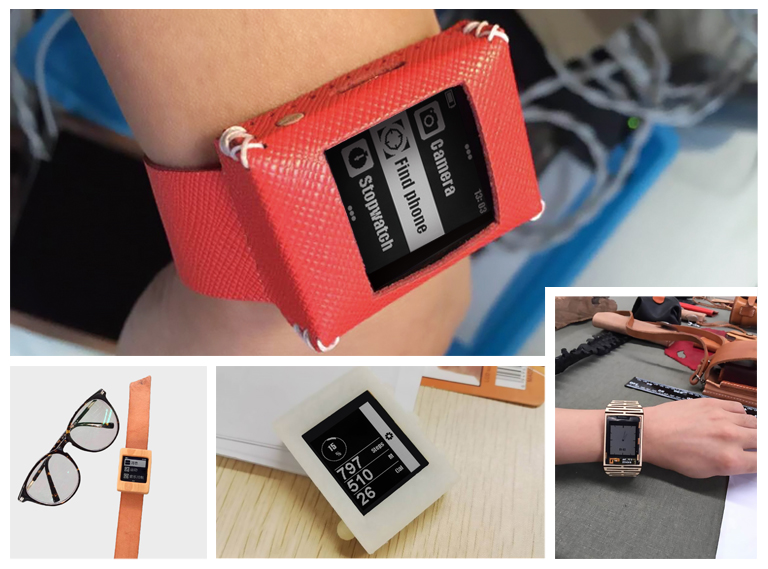 Documents:
GENA official webpage
Product Includes:
Shipping rates Australia wide
Australia wide
Express Post*
Regular Post
Courier
Up to 500 gms
$9.79
$6.75
$15.99
Up to 3 kg
$15.00
$11.40
$15.99
Up to 5 kg
$30.00
$22.11
NA
Above 5 kg

Estimated at checkout
Shipping rates to New Zealand
| | |
| --- | --- |
| | New Zealand |
| | Australia Post international service |
| Up to 500 gms | $18.00 |
| Up to 1 kg | $30.00 |
| Above 1 kg | Available on request |
FAQ:
How do I estimate shipping for my order?

Add products in the shopping cart and head to the 

checkout page

to estimate the shipping.
Dispatch time
Unless expressly agreed otherwise with you, we will not commence delivery of an order until we have received cleared payment of the purchase price in full.
All orders placed before 11 am AEST (Monday to Friday) will ordinarily be processed on the same day.
We will endeavour to ship the Products by the applicable time indicated on the website, but all times are indicative only.  All shipping times are dispatch times only, and actual delivery dates will depend on the shipping method chosen, delivery address and delivery service provider. 
Note- Please make a note during purchase if you require any item urgently. However we cannot guarantee that we will be able to comply with any request. 
*Go to Australia post delivery time calculation to get various Australia post service in your area please use our shipping postcode Rosanna, 3074 as the "from" address - https://auspost.com.au/parcels-mail/delivery-times.html?ilink=tools-open-deliv-times.
Shipping Destinations
We ship all products throughout mainland Australia, Tasmania and New Zealand - Including Darwin, Melbourne, Sydney, Tasmania, Adelaide, Brisbane, Perth, all metro and regional areas but do not deliver to areas in Australia where the Australia Post delivery network is not available. 
Check Express shipping delivery coverage area at - http://auspost.com.au/parcels-mail/delivery-areas.html
Receipt of deliveries
Deliveries to post office boxes are not permitted where delivery is by courier. If delivery is by courier and nobody is available at the delivery address to accept delivery when delivery is attempted then the courier may either:
leave the relevant parcel at the unattended address (the courier will do so if specified in your delivery requirements); or

re-attempt delivery at a later time or date, in which case we may charge you an additional re-delivery fee.

 
Note that if a delivery is left unattended at the shipping address and is subsequently stolen then the theft is your responsibility, not ours.